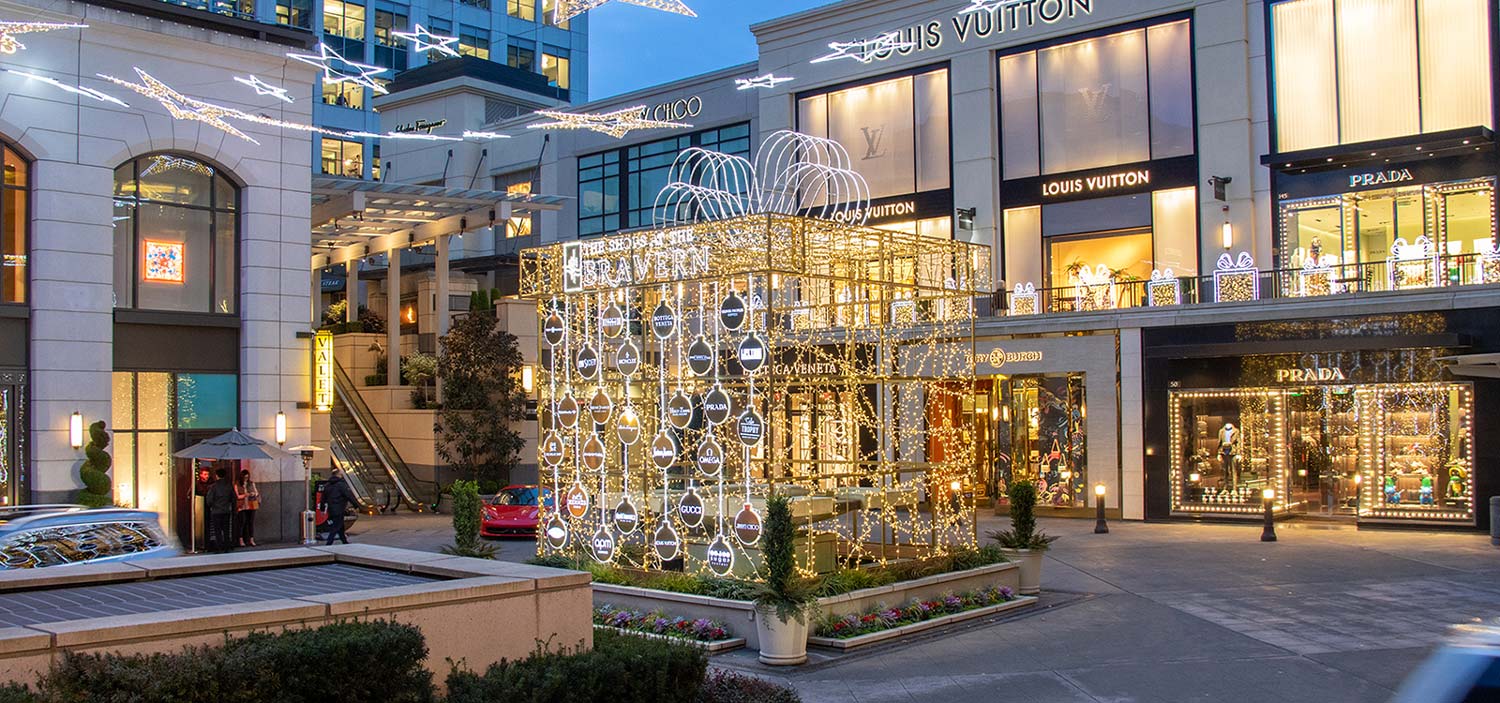 Un'esperienza di shopping esclusiva
Eleganza e modernità all'insegna della personalizzazione
Tra le boutiques di lusso più famose nel mondo prende vita un progetto Natalizio su misura, all'insegna della personalizzazione: le luci LED Idolight creano un'atmosfera elegante ed accogliente nel rinomatissimo shopping center di Bellevue, The Shops at The Bravern.

Da un'iniziale studio di spazi, ambienti e dimensioni, il progetto si sviluppa sia all'esterno sia all'interno del centro, per regalare agli ospiti stupore e fascino durante tutto lo shopping. L'architettura della location si fonde con la componente luminosa: balconate, gallerie e grandi arcate ospitano fiocchi, stelle e pacchetti dalle silhouettes eleganti e moderne mentre hidden corners interni diventano piacevoli aree selfie dalle forme Natalizie giocose e tradizionali per grandi e piccini.

I due ingressi del centro ospitano le installazioni principali: il Design Team Idolight e il cliente hanno dato il via, fianco a fianco, ad un processo creativo intenso per ottenere prodotti personalizzati, sartorialmente realizzati per la location: l'imponente pacco regalo è arricchito da bellissime sfere oro retroilluminate con finiture specchiate, trasformando la decorazione in un soggetto unico e perfetto per il daytime.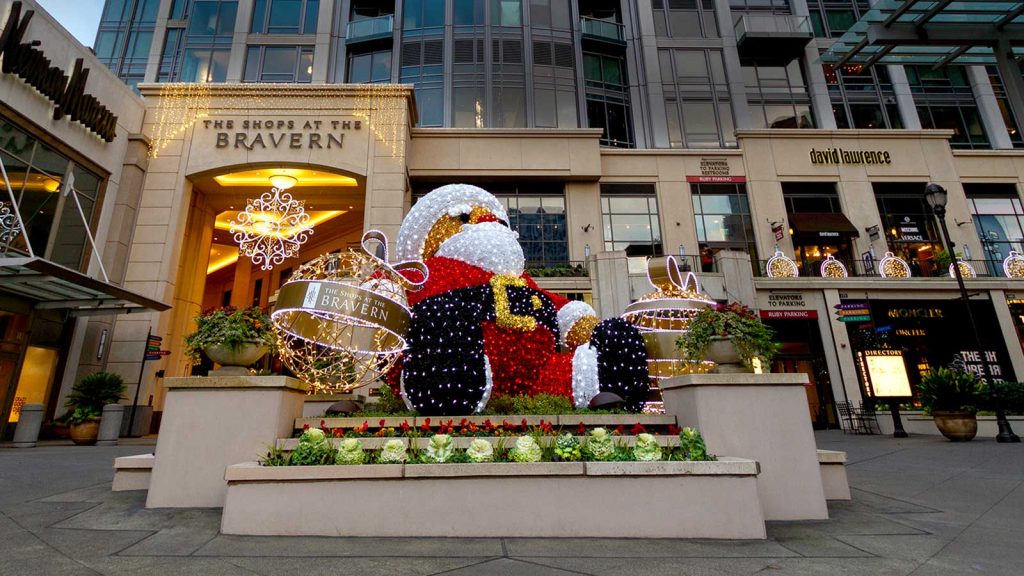 Tradizione e modernità si uniscono tra le tonalità di oro, bianco e rosso: Il Natale si trasforma in un palcoscenico dove ogni Brand viene valorizzato sotto cieli di stelle luminose.