Il nostro 2018
A 14 giorni dal Natale è finalmente giunta l'ora di voltarsi e, con spirito critico e una nota di orgoglio, ripercorrere i passi di un anno intenso, pieno di emozioni e grandi sfide.
Nei primi mesi di questo 2018, dopo aver presentato alla fiera di Christmasworld oltre 40 soggetti per le nuove collezioni, abbiamo subito abbracciato la grande sfida che ci ha portato negli Sati Uniti, realizzando numerosi progetti con importanti partner americani.
La primavera ha poi portato con sé i più radicali venti di cambiamento culminati con l'inaugurazione di un nuovo stabilimento manifatturiero inaugurato a Reggio Emilia, nel cuore pulsante dell'Italia settentrionale, nostra città d'origine. All'apertura della nuova sede è  subito seguito un potenziamento della produzione interna, un'importante pietra miliare nel cammino che, da sempre, in IDOLIGHT seguiamo con l'obiettivo di valorizzare e centralizzare il Made In Italy.
Grazie al nostro infaticabile lavoro siamo riusciti a servire più di 110 partner globali con oltre 450 progetti originali. Il frutto del nostro operato, infine, ha viaggiato per terra, per aria e per mare, in un cammino complessivo di oltre 91.000 chilometri per raggiungere ogni cliente, anche nei luoghi più remoti.
Ora, a stagione conclusa, seguiamo il vento, lanciati a gonfie vele verso un nuovo anno insieme, forti del più convinto ottimismo e di un entusiasmo difficile da contenere. Dove ci porterà il 2019?  Non ci resta che scoprirlo insieme.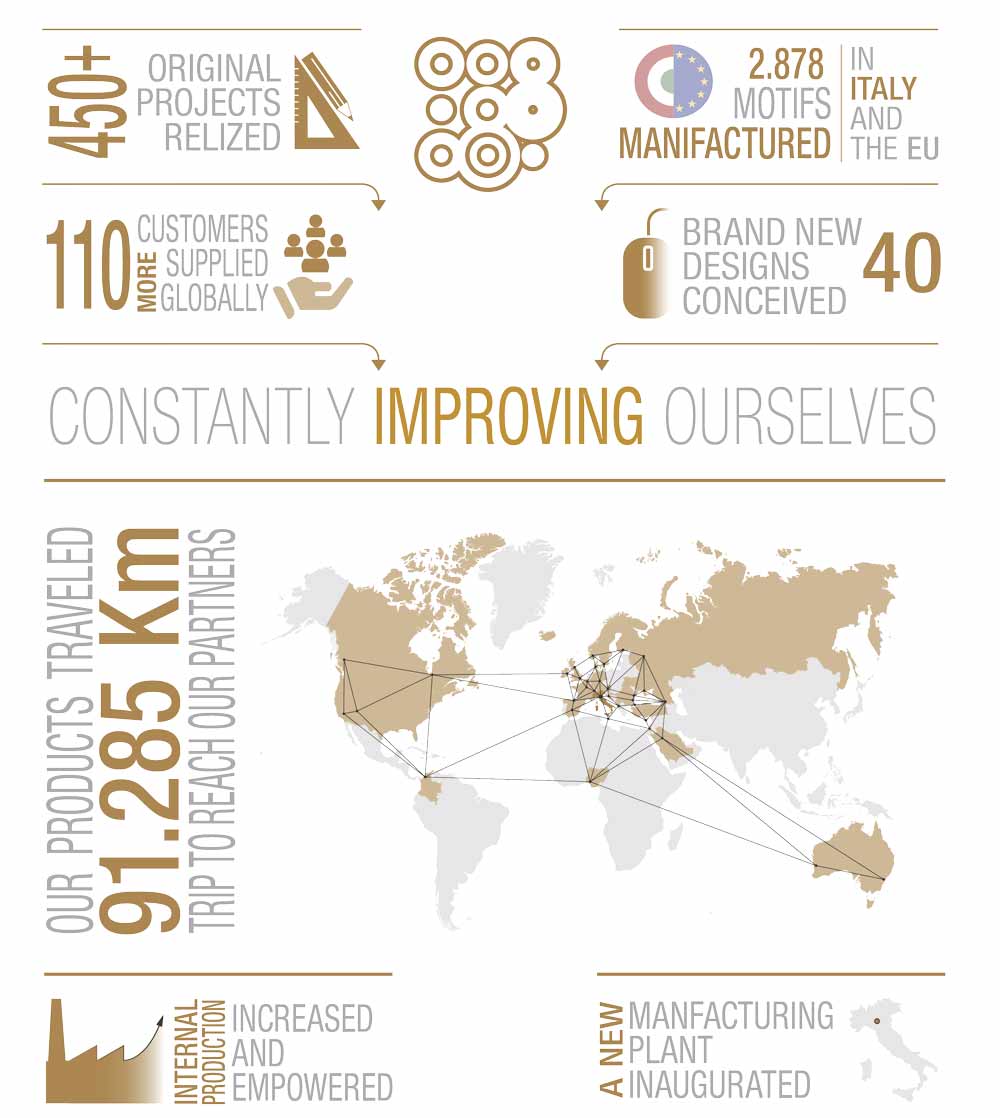 Christmas is almost here! Hurry to "dress" your locations with Idolight products: holiday shopping starts with you!


Scopri i nuovi prodotti RGB con tecnologia DMX! Ecco alcuni video di installazioni
[widgetkit id="2"]